Home security is of paramount importance in today's world, and Arlo, with its range of smart security devices, is a leading name in this field. Their sophisticated yet user-friendly security cameras have gained popularity due to their impressive features and reliable performance. If you're new to the world of smart security or just need a refresher, this guide is here to help. In this blog post, we will provide a comprehensive walkthrough of the Arlo camera setup process, as well as delve into the Arlo security camera Setup specifically.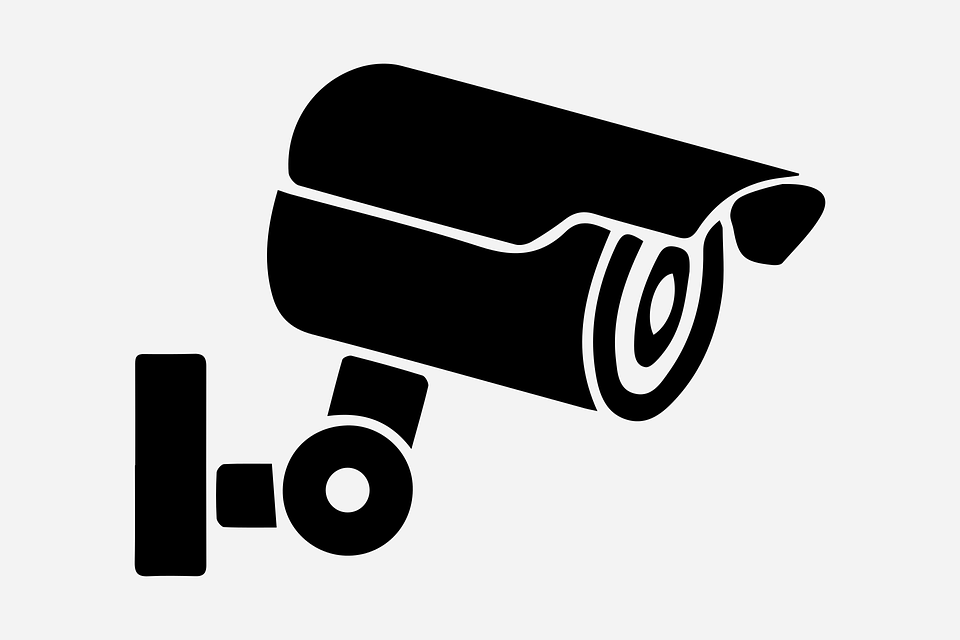 Whether you've purchased a single camera or a whole suite of Arlo security devices, the setup process remains largely the same, ensuring a seamless and straightforward experience for users. Arlo's intuitive design combined with powerful technology provides high-quality surveillance and peace of mind, knowing your home or business is well protected.
So, if you're ready to enhance your security measures and take full advantage of your Arlo devices, stick with us. We'll guide you through each step, from unboxing your new Arlo camera to successfully navigating the setup, ensuring your security camera is ready to safeguard your premises. Welcome to our comprehensive guide on the Arlo camera and Arlo security camera setup! Let's dive right in.
How to set up Arlo Camera:
Setting up your Arlo camera doesn't need to be a complex task. Follow these easy steps to accomplish your Arlo setup and start monitoring your space efficiently.
Install the Arlo App: The first step to set up your Arlo camera is to install the Arlo app, available on both Android and iOS platforms. The app is your control center, where you can monitor footage, control camera settings, and receive alerts.
Arlo Account Setup: Next, you'll need to create an Arlo account. Open the app, tap on 'New to Arlo,' and follow the instructions to set up your account. If you already have an account, simply log in.
Connect Base Station: Once your Arlo account setup is complete, you need to connect your Arlo base station or SmartHub to your router using the included Ethernet cable. Plug the power adapter into an outlet and wait for the power and internet LED lights on the front of the base station to turn green.
Sync Your Camera: The next step in how to set up Arlo camera is to sync your camera with the base station. Press the sync button on your Arlo base station and then on the camera. Wait for the sync status LED to blink green.
Mount Your Camera: Now it's time to place or mount your camera. Follow the guidelines provided by Arlo to ensure optimal positioning. Remember to set up your Arlo camera within your WiFi's range and ensure it's mounted securely.
Complete the Arlo Setup in the App: Finally, return to the Arlo app to complete the setup process. The app will guide you through configuring your settings and customizing your experience.
In just these few steps, you've managed to set up your Arlo camera and complete your Arlo account setup. It's a straightforward process, but should you encounter any challenges, don't hesitate to refer back to this guide on how to set up Arlo camera. Remember, the key to a successful Arlo setup is to follow each step carefully, ensuring each component is correctly configured and synced.
Arlo Camera App Setup & Configuration:
Once you have full information on how to install Arlo camera, it's time to delve into configuring your settings for an optimal surveillance experience. This process is primarily done through the Arlo camera app, where you can customize your camera's functionality to meet your security needs best.
Access the Settings Menu: Open your Arlo camera app setup and login to your account. On the dashboard, you'll find the "Settings" option. Here, you'll see a range of configurations you can modify, including video settings, notification settings, and more.
Video Settings: In the video settings section of your Arlo camera app setup, you can adjust the video quality, turn night vision on or off, and even rotate your camera view if you've mounted your camera upside down.
Notification Settings: The Arlo camera app setup allows you to control the type of notifications you receive and how often. You can select to receive push notifications or emails when your camera detects motion or audio. You can also customize the motion detection sensitivity to prevent false alerts.
Mode Settings: With the Arlo camera app setup, you can also set custom modes. Modes dictate how your camera behaves when it detects motion or audio. You can set your camera to record video or take a snapshot and control how long the recording should be.
Friends Settings: If you want to grant access to your camera feed to other family members or friends, the Arlo camera app setup allows you to add them to your account with specific access privileges.
By spending some time on your Arlo camera app setup and customizing these settings, you can truly optimize your Arlo camera's performance. It allows you to personalize your home security to your exact preferences and needs, providing the most effective surveillance for your unique space.
How to Fix Arlo Camera Setup Issues:
As with any technology, you might face some hurdles during your Arlo camera installation. However, many of these issues can be resolved with simple solutions. Here are some common problems you might face while learning how to install your Arlo camera and its fixes.
Arlo Base Station not connecting: During the Arlo camera installation, you might encounter problems with the base station not connecting to the internet. Check to make sure all cables are correctly connected, and your internet connection is stable. Reset your base station if needed.
Arlo Camera not syncing: If you face problems while trying to sync or set up your Arlo camera with your base station, ensure that your camera is close enough to the base station during the syncing process. Make sure to press the sync button on both the base station and camera within two minutes of each other.
Arlo camera not detecting motion: If your camera is not detecting motion, check to make sure your motion detection settings are enabled and properly configured in the Arlo app. Also, ensure that your camera's view is not obstructed.
Arlo camera not recording: During your install Arlo camera process, if you find that your camera is not recording when it should, check your recording settings in the Arlo app. Also, ensure that your camera's firmware is up to date.
Arlo app not working: Sometimes, users might face issues with the Arlo app during their Arlo camera installation process. Ensure that the app is installed in its most recent version. Try deleting and reinstalling the Arlo app if the issue continues.
Learning how to install an Arlo camera can have its challenges, but the security system's peace of mind is worth the effort.
Conclusion:
Setting up and configuring your Arlo security system might initially seem like a daunting task, but with a step-by-step guide, it becomes a smooth and manageable process. From the initial Arlo security camera installation to configuring settings in the Arlo app, each step enhances your security and ensures you're making the most of your investment.

With this guide, you've learned how to navigate the Arlo camera install process, adjust settings to suit your needs, and troubleshoot common issues that may arise. However, the journey doesn't stop here. As you familiarize yourself with your new Arlo system, you'll continue to discover features and settings that can further customize and optimize your home security.
Arlo's smart security cameras offer a powerful way to monitor your home or business. Thanks to the straightforward Arlo security camera installation process, ensuring the safety of your property and loved ones has never been easier. We hope this guide has empowered you to set up and configure your Arlo camera system confidently. To know more about Arlo and resolve some related issues, please visit our Arlo Support Page.